All the ingredients for this recipe are fairly easy to obtain with the exception of one…And it's not hard to figure out which one that is…I was lucky, it only took me 15 years to obtain it…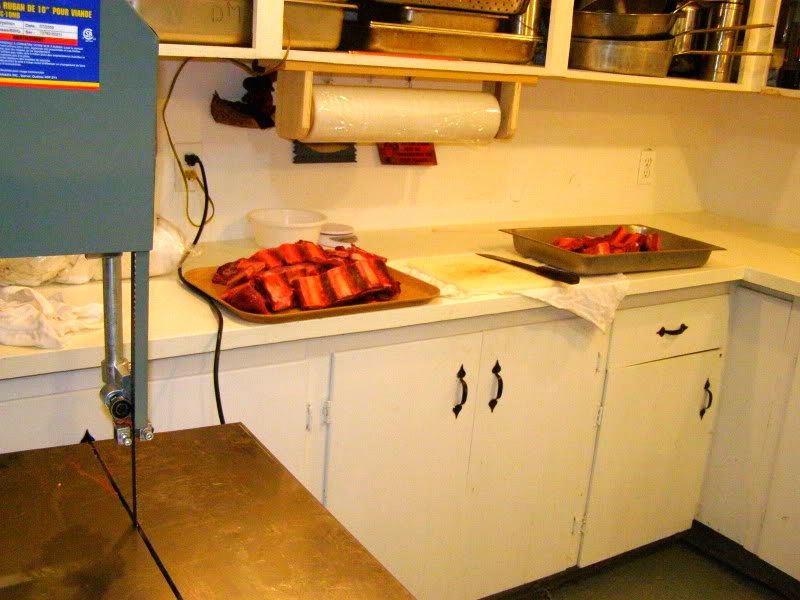 TO ALL THE LONG TERM UNSUCCESSFUL APPLICANTS IN THE DRAW…I REALLY DO HOPE THAT YOU'LL BE ABLE TO MAKE THIS RECIPE IN 2013…!! GOOD LUCK…!!!
The recipe starts with the stages seen above...No game recipe will be successful if you don't tend to the meat from the start...
Being retired gives you plenty of time to fuss when you're doing something that you enjoy…and I enjoy cooking… so I tend to fuss a lot more than is required. I mention this because I know that some people like the eating part a lot more than the cooking part and the quicker and easier it can go to plate the better it is for them. I'll indicate some omissions that you can make in this recipe to save time without changing the results that much.
This is what I started with:
roughly 20-25 lbs of Ribs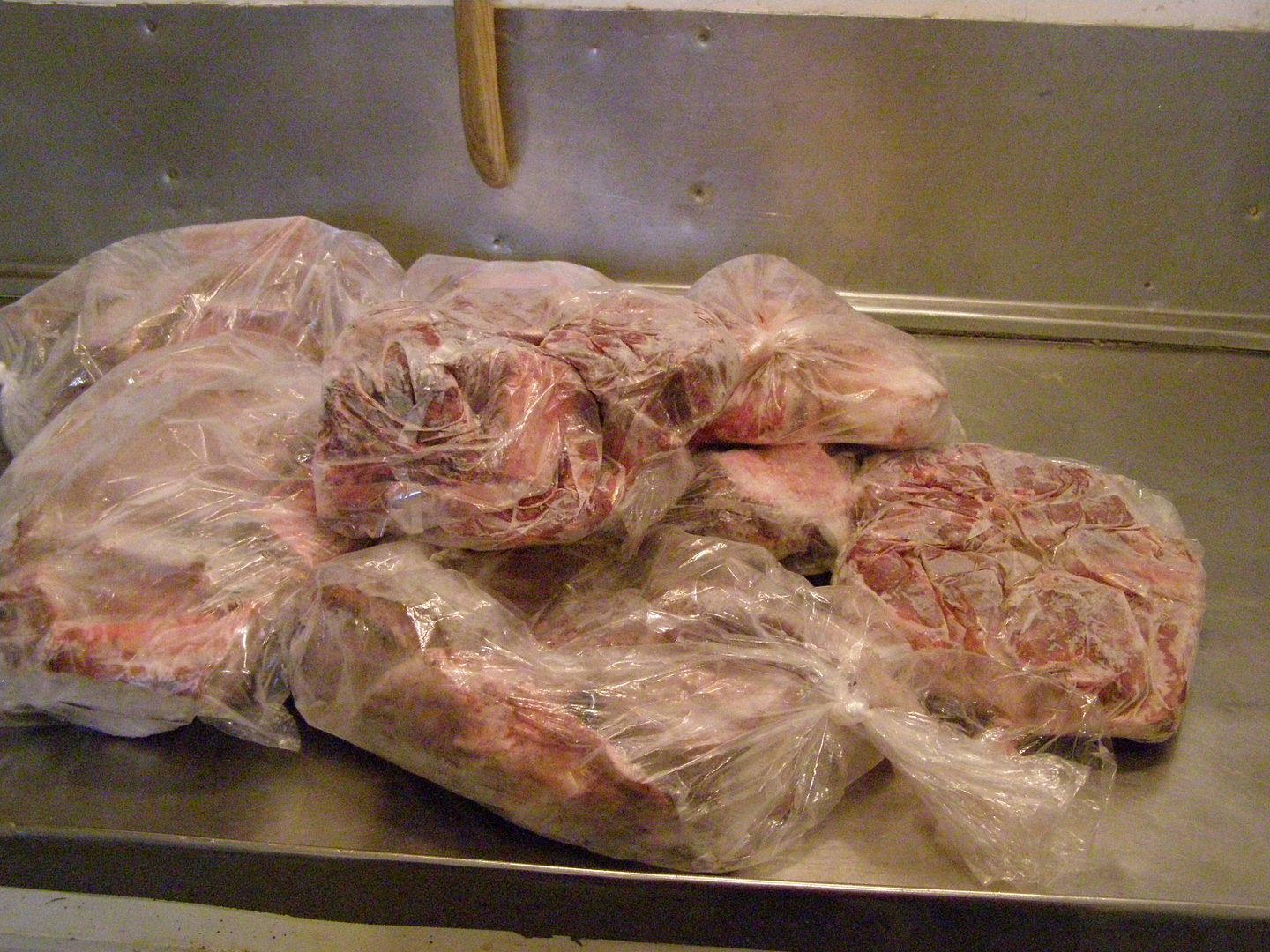 While this was thawing, I prepared a basic rub.
I poured this mixture over the ribs and worked it in real good….
I don't normally use gloves…Clean hands are a cook's best tool… but I've been working in cement the last few days and my hands have all kinds of abrasions…hence the gloves…

Once the rub was worked in well , I covered the ribs and placed them in the fridge over night…a few hours would have sufficed but it was late in the day and I was in no rush…

This is what they looked like the next morning...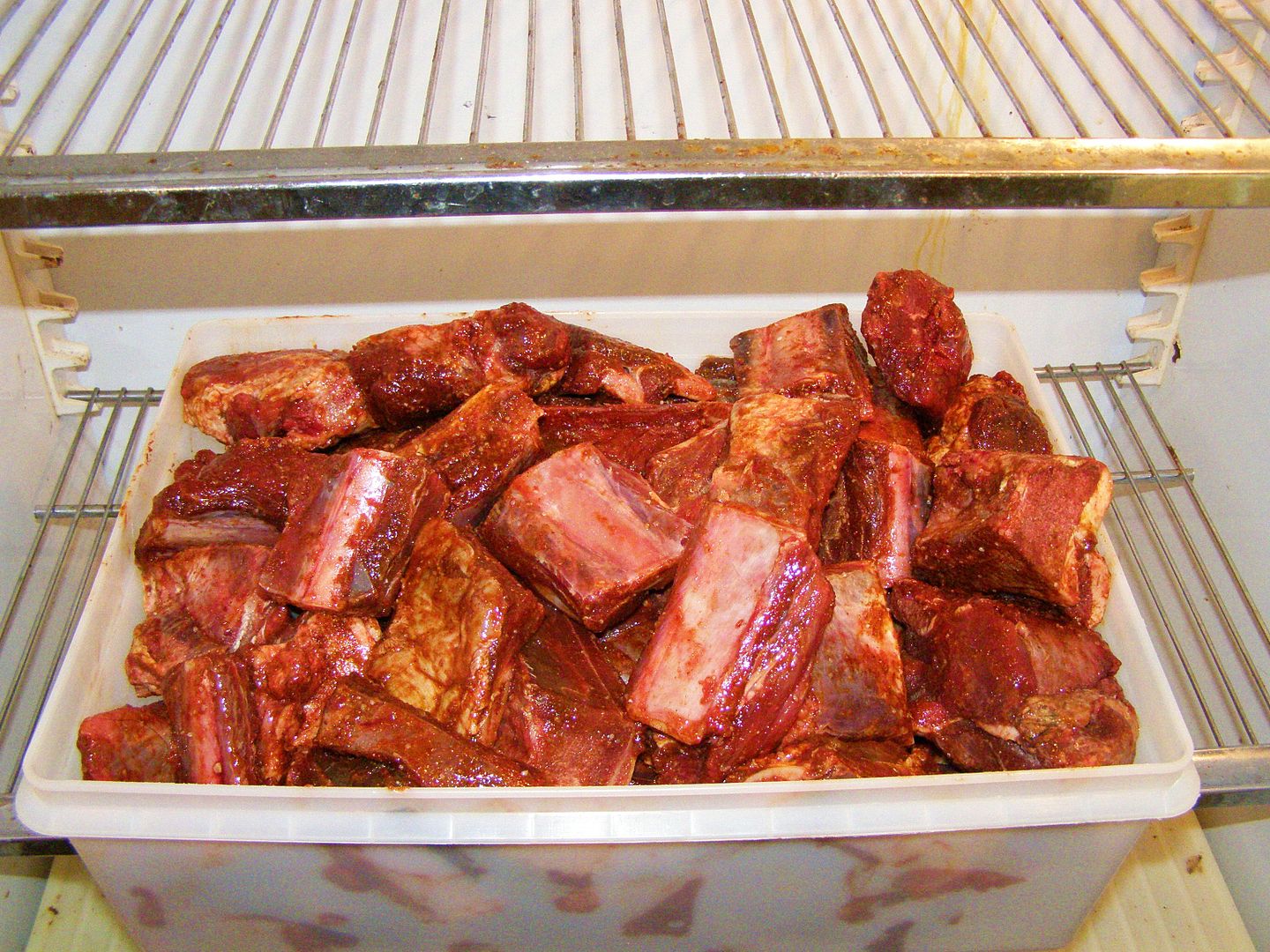 If I had had just a pound or two, I would have seared these in the bottom of a Dutch oven but I had too much for that. So I preheated my oven to 450…oil up the ribs a bit and placed them one layer thick on trays in the oven for 20 to 30 minutes…
This is what they looked like coming out….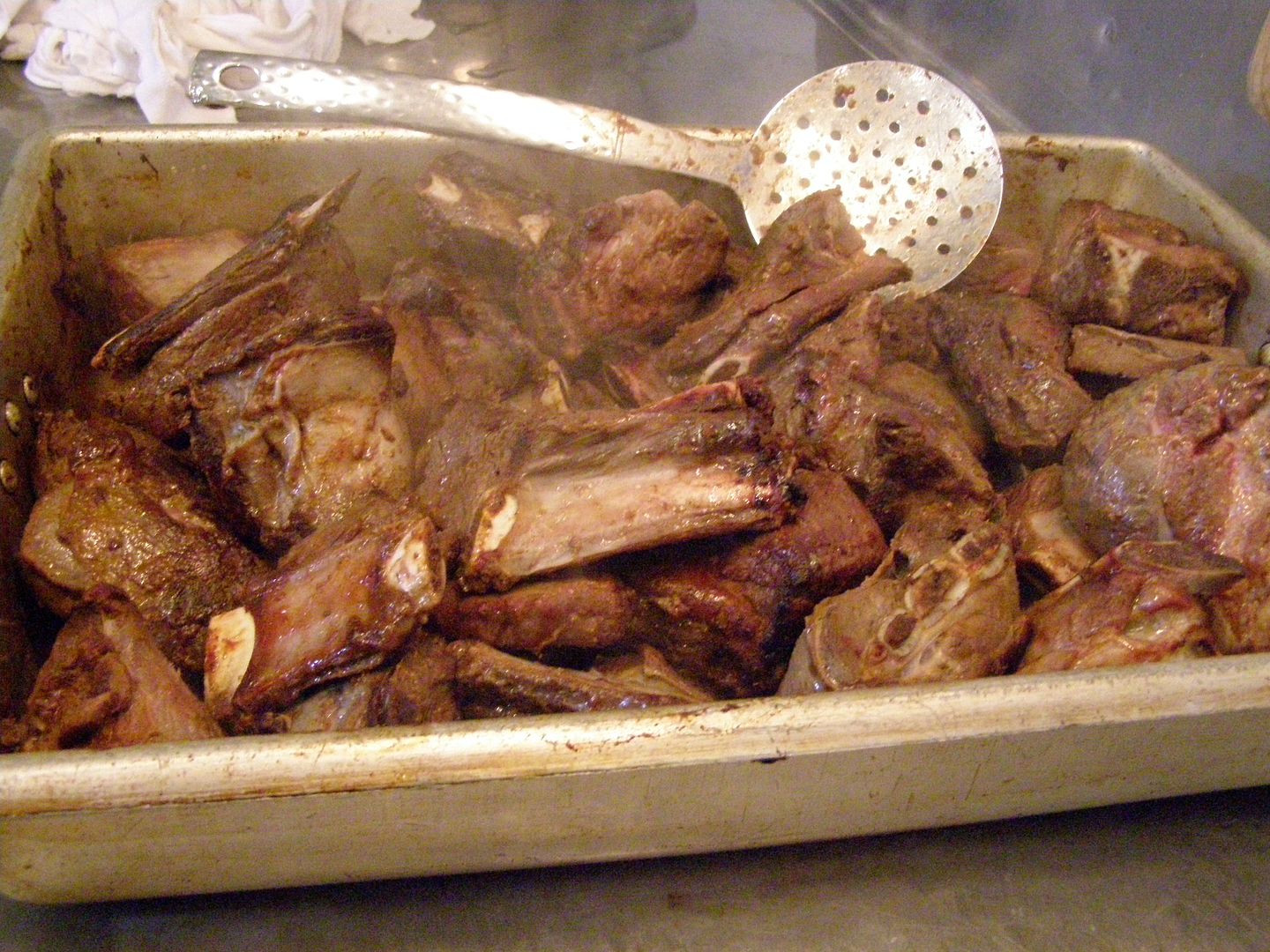 At this stage they're still basically raw and very tough. I poured 4 -5 cups of water over them and covered them up tightly with foil and placed them in the oven set at 350 for 11/2 to 2 hours. While they were simmering I prepared my BBQ Sauce.