Discussion Starter
·
#1
·
An old friend of mine has recently been bitten by the hutning bug and he's new to all of it. After he recently completed all the courses, he wanted to work together on a project he'd researched...mineral sites for deer. He picked up enough rack stacker mineral product for the 2 of us to build 3 sites.
I set up one at my regular stand and we each scouted out a new area and set up 2 more. The 3 sites are no where near one another and each have a unique set of conditions. Ones a field edge on a property that commonly see's deer. Another is my regular stand that's a fall travel area, but doesn't hold summer deer and the third is deep in the bush in an area that seems to have a good population base of resident deer.
The fountain works like this....you trim off a medium size tree and mount your pail at the top of it. The pail has drain holes in it, so as it rains, the minerals leach down over the tree. We also spread a bit around the ground near the base of the tree as well.
2 of the 3 sites are seeing action. My regular stand has had nothing but squirrels and raccoons. Tim's site has seen a bit of deer and of course...a beer. lol My deep bush site is seeing lots of activity.
Here's a few pictures from the sites...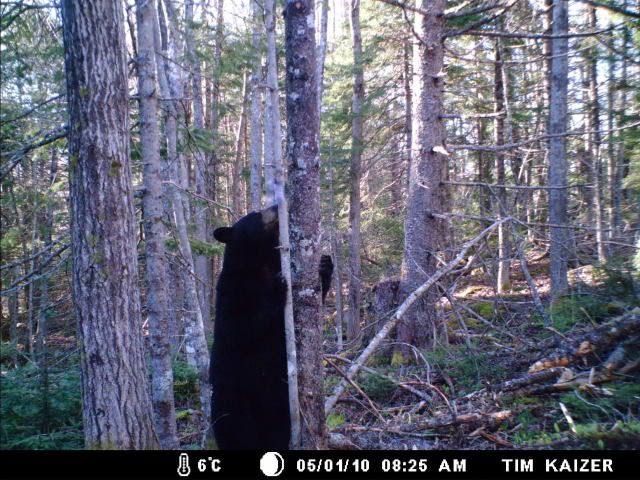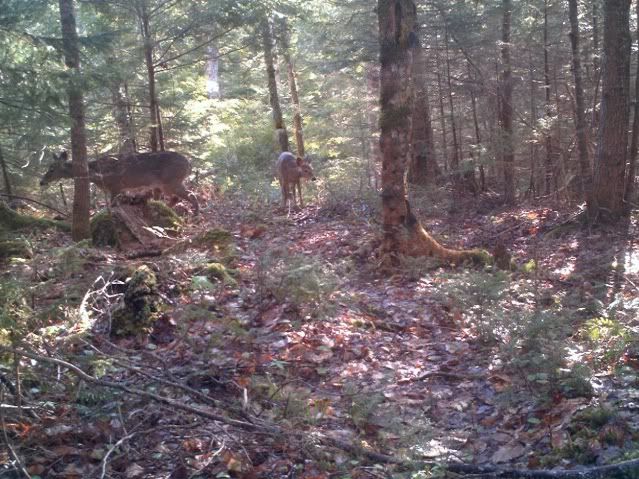 Hopefully we'll get out to check the mineral sites this weekend.