Discussion Starter
·
#1
·
Besides all the other stuff I do I have decided to take up weather forecasting.
At this point I can not predict the snow fall just precipitation.amounts.
This is my second year doing this so I am going on the record as this is what will happen.
I can forecast the weather only as far as 6 months.
Remember last season how the snow fall started on Jan 26th. I predicted an amount of precipitation rain or snow in Jan . Then Feb would have twice that amount and then Mar would have twice the snow as Feb.
Then April ,May and June would be dryer months.
So Here it is .
My forecast.
Jan Will have a little snow.
Feb will be just a little more snow
March will be just a little more snow then Feb.
April will be a little more precipitation then Mar
May will be slightly more then April and
June will be slightly more then May.
So to some it up from Jan to June there will be a slight increase of precipitation either snow or rain . My forecast does not see any major precipitation amounts in any months.
Just a slight rise from the month before.
So this is how its done.
A pig spleen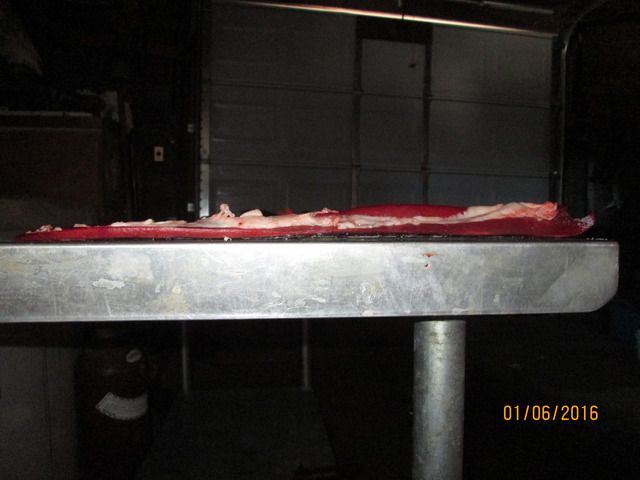 So take the second pic divide it into 6 equal segments (6 months)
Starting from the left is Jan
Look at the thickness as it increases over the next 5 months.
Looks like the precipitation in June will be 4-5 X more then Jan
So there you have it.
Last years spleen in Jan was say 1/4 thick . Feb was 1/2 thick Mar was 3/4 thick . April dropped to 3/8 May was 1/4 " and June was 1/8th .
Watch out Cindy Day and that Cody guy.
I could be after your jobs!!